Tucson today, Tempe tomorrow? AZ drivers welcome virtual insurance quotes
Tempe Collision Repair Shop Talks About Insurance Research
One way or another, the business of insurance is always a matter of time.
Consider this fun fact: Tempe is bustling city where an accident only takes a moment to cause personal upheaval. Aside even from the surrounding Phoenix area's already perpetual motion surrounding and passing through it, Tempe is further busied by nearly ceaseless traffic to, from and throughout the the bustling Arizona State University campus.
The sum of all that traffic is a sizable total of opportunities for a traffic accident with so many on-the-go citizens walking, biking and driving. It just takes a moment's distraction while behind the wheel to set off an accident and land a vehicle in a local Tempe collision repair shop such as ours. By comparison, shopping various insurance providers can take time enough for half the city to crack bumpers in the time it takes to receive a quote.
Since not all drivers' locales are created equal, the newest product offered by AutoProsUSA.com to Arizona drivers seems all the more revolutionary and encouraging to us. The online insurance-research hub for consumers announced Jan. 22 that Tucson drivers can now receive virtual quotes that streamline the comparison-shopping experience.
Auto Pros has successfully expanded its customer research capabilities through a tool that validates Arizona zip codes upon a visitor entering the search tool. Their revamped statewide provider list then sorts agencies and companies to prioritize the most affordable local options. For more thorough comparisons, the Auto Pros database can also stack up Arizona providers against those from surrounding states.
This marks an important step forward in Arizona's auto-insurance market. Insurance agencies tend to hit Arizona drivers with significantly higher premiums than many motorists from elsewhere. Chalk that up in part to many Arizona highways bearing slightly higher speed limits than many other regions' and the driving population's frequent "fast-and-loose" habits behind the wheel. Finding an understanding local agency may unearth more reasonable premiums than being routed through a national call center by a major provider.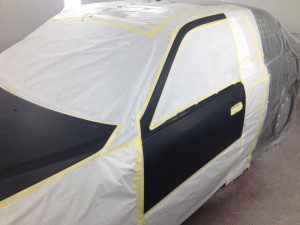 Auto Pros isn't remotely finished upgrading their search dynamics, either. While a bigger, more widely accessible database opens up price research, further enhancements will assist drivers with comparing and contrasting more narrowly or broadly tailored coverage plans, from standard full coverage to high-risk, broad form and modified alternatives.
The database's locales will keep expanding outward throughout the year and we couldn't be happier. The higher the quality of insurance Tempe's drivers carry, the easier it is for Tempe collision repair specialists to work with representatives across the board so that accident victims spend as short a time waiting out their vehicles' repairs as possible at the lowest costs we can offer.
Have you previously experienced the Auto Pros' approach to more efficient online insurance shopping? Tell us about your impressions. How much more simple has a research hub such as theirs with a stacked statewide database made your quote-comparison experience?