Collision Casualty Leads to Insurance Reforms in Arizona Ride-Sharing Market
Ride-sharing services are increasingly in-vogue among commuters in the United States and Canada's larger metropolitan areas. As commuters pile in together in increasing numbers, a recent tragedy has become the catalyst for re-examining collision insurance requirements amid the fledgling industry and has Tempe body shops examining the details.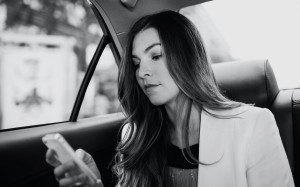 Following six-year-old Sofia Liu's New Year's Day 2014 death in San Francisco after being struck along with her mother and sibling by an Uber Co. driver, the industry-leading service – along with competitor Lyft – has stepped up its insurance coverage reviews. Both companies, as of this month, have extended their coverage even to drivers without passengers.
It's an important move in an industry that many state legislators have claimed dodge safety compliance by marketing services as app services and technology providers rather than taxi services. Brands such as Uber and Lyft in metro areas such as Phoenix and Tucson dispatch cars to app users who request rides via mobile phones. The appeal lies in a less-expensive, fuel-efficient, app-facilitated carpool.
THE LOOPHOLE
The Arizona Legislature recognizes that the trendy services raise accountability questions. Though Uber and Lyft can legally avert requirements that their drivers carry commercial licenses and minimum $300,000 liability insurance, a bill currently traveling through the works of the state legislature would require Arizona Corporation Commission registration and annual vehicle inspections while setting a cap on passengers to a single vehicle.
At present, ride-share companies largely only require that drivers carry their own personal auto-insurance coverage. Uber's existing $1-million policy lays out several minimum driver-protection guidelines but designates its drivers as independent contractors. Those policy-mandated minimums include:
$15,000 injury insurance
$30,000 total liability
$10,000 property-damage coverage, Arizona's legal minimum for any driver but well beneath the $300,000 liability and $300,000 injury-coverage requirements for commercial drivers
Uber has recently volunteered to add up to $50,000/individual/incident that covers bodily injuries, $25,000 incidental property damage coverage and $100,000 total/incident for bodily injury.
Sure, the Arizona Department of Weights and Measures must license ride-share drivers and additional laws require commercial plates and available proof of insurance. Unfortunately, many drivers contracted with companies such as Uber throughout 70 cities in 26 countries drive unmarked SUVs, Lincoln Towncars, and Toyota Prius or Camry hybrids that make ride-share drivers hard to identify.