Tempe Small Businesses Now Eligible for Custom Auto Insurance Rates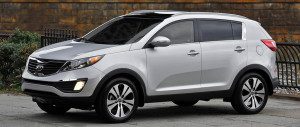 If you own a small local business, think of us as more than Tempe collision repair professionals. As seriously as we take our role in keeping Tempe cars and trucks safely on the road and in pristine condition, we share the same everyday needs and concerns as all other locally owned enterprises.
We know from our own responsibilities as much what we do every day serving Tempe's auto-body maintenance needs that something as already-complicated and expensive as auto insurance takes on new dimensions for an entrepreneur. That's exactly why we're so excited to learn that there's now a resource website devoted to finding auto insurance rates especially tailored to small businesses. A new website from Auto Pros generates comparisons between company-vehicle coverage rates from providers nationwide to help small-but-growing businesses reduce costs wherever they can.
With complete automation, this comparison tool matches up commercial-coverage rates offered by both national insurance providers and locally based offices. Searches start with as little as a zip code and lead the way  to comparison shopping that can save big bucks on one of the more expensive varieties of auto insurance on the market today.
Insurers can often justify higher commercial rates because company vehicles, by nature of their uses, can incur certain hard-to-quantify risks. Ordinary private insurance, for example, can be adjusted comfortably because the same person or persons regularly drive the same vehicles – often for consistent enough purposes. If you own a vehicle for commercial purposes, the chances increase that an unexpected individual with unanticipated risk factors such as a history of dangerous driving behavior could one day need to take the wheel while on the job.
That's to say nothing of vehicles used in commercial settings that routinely expose them to risky settings, such as construction sites. These x-factors mean that insurers take up greater risks backing policies and charge higher initial rates.
Once you've entered your zip code and found your area's pool of providers, additional tools help searchers sort policies according to price. This makes it simpler to see which policies deliver the most peace of mind for the client's money. An additional site even offers further resources that streamline either extended or monthly plans for particularly unique needs.
In business, time is always money. Owners especially of small businesses across Tempe owe it to themselves to get the most value out of both. These two sites from Auto Pros were built with the understanding in mind that calling for quotes from one insurance provider after another costs considerable time, and therefore might as well be directly costing money. Tools such as these, along with Auto Pros' toll-free phone and online support, are designed to save both by laying everything out at once.
Collision repair specialists take whatever time they need to take to keep vehicles safe and beautiful. Shopping for affordable insurance rates shouldn't negate that by pulling entrepreneurs away from more profitable, important pursuits. Check out www.AutoProsUSA.com to learn more.