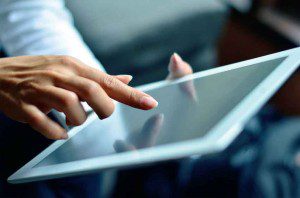 Car insurance usually covers the cost of fixing a vehicle damaged in a crash. However, Tempe car dealers say they automatically deduct 30 percent from the trade-in value if your vehicle has sustained frame damage in a collision. This reality can be dismaying – especially if the accident was not your fault, if your vehicle is particularly expensive, or if your vehicle was relatively new when the wreck occurred. Insurance companies often try to get out of paying for this loss, but Tempe's Arizona Collision Center can help get your diminished value claims covered.
Arizona Diminished Value laws
The following Arizona laws pertain to diminished value claims:
Diminished value claims must be filed within 2 years of the accident.
You cannot submit a diminished value claim if it was determined you were at-fault.
You cannot submit a diminished value claim if the damage was caused by something other than a collision.
There is no diminished value recovery under uninsured motorist coverage in Arizona.
Immediate diminished value is calculated by subtracting the vehicle's resale value immediately after the crash.
Inherent diminished value must be disclosed to any prospective buyer.
Damage from improper repair work can also be added onto the diminished value claim.
Why Oliver vs. Winthrop matters
The court case of Oliver vs. Winthrop is important to Arizona diminished value claims because the ruling stated you needn't sell your vehicle to be eligible for a legitimate claim. Paul Oliver's 2008 Jeep Wrangled was involved in a crash two months after he purchased the vehicle for $23,296. The other driver, James Henry, admitted fault and paid out $15,500 to repair the vehicle to industry standards.
However, an appraisal expert determined that the Wrangler had suffered a loss in value worth almost $9,000, even though the vehicle had technically been repaired. A sales manager at his car dealership said he would offer $10,000 for the vehicle, as he'd have to "wholesale" the vehicle due to its damage history.
Though Oliver planned to continue driving his car as usual, he was able to recover an additional $8,975 in diminished value, plus $942 in legal costs. The judge ruled that lost value can be proven with an appraisal expert's testimony.
How much do insurance companies pay out?
ABC News uses this calculation: a $14,990 Ford Taurus damaged in a crash may suddenly be worth only $9,893 at trade-in. Therefore, the driver could anticipate a check worth about $5,097 from the insurance provider. That's a great deal of money to put toward a new vehicle – which is why pursuing a diminished value claim is so important!
However, as Georgia's WSBTV reports, insurance providers have their own calculations. For instance, they may deduct 10 percent of the car's Kelly Blue Book value and subtract more from the claim pay-out if you had lighter damage or high mileage. Vehicles with more than 100,000 miles may not qualify for compensation at all.
It can be an uphill battle, but one we feel is worth fighting. At Arizona Collision Center, we make sure all drivers getting repairs done are informed of the law to recover as much value as possible. We're not pawns of insurance companies. As an independent repair shop, we work for YOU – and only you!
How to get your Tempe diminished value claim covered
Diminished value claims can be difficult to get covered. The best way to succeed is to go after the other motorist's insurance company – either through direct negotiation or small claims court. You'll have to prove what your car was worth before the accident and how much it's worth now, which is where Arizona Collision Center can help.
Your claim can be filed as soon as the repair work has been completed. We stand by our repairs and offer a lifetime warranty on all work done. We also specialize in repairing sub-standard work done by other collision shops.