DIY Bumper Repair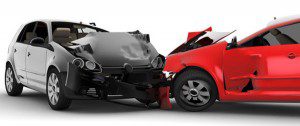 We all know that dreaded sound, when after hastily reversing without looking, your bumper ever so slightly taps a tree, light pole or other fixed barricade. The crunch of metal against plastic can leave dents, scratches, dings and other damage that is not only unsightly, but detracts the value of your car.
Even the slowest of car accidents can damage a bumper. In some cases, a little sanding and painting will camouflage the problem areas, but a large gash may require the equipment and expertise of body shop professionals.
The good news is that, with the right materials and some elbow grease, there are some decent do-it-yourself or "DIY" methods for plastic bumper repair. 
DIY bumper repair
Plastic bumper repairs – whether small dings or heavy damage — usually require cleaning, sanding, sculpting, and painting, in addition to access to the right adhesives and fillers.
Remove the damaged piece of bumper from the vehicle
Scuff the damaged surface with sandpaper and clean it with plastic surface cleaner. If the bumper is torn, be sure to wash the inner and outer fascia thoroughly, let dry and then wipe down a preparatory solvent.
Allow the solvent to dry then use 80 grit sandpaper and sand by hand.  Next, cut a "V" groove in the damaged part of the bumper with a sander, rotary file or cordless drill. The grooves allow you to align the two edges and also offer more surface area for the adhesives to stick.
Mix up equal parts body repair adhesive and hardener and apply it over self-stick fiberglass-repair tape to add structure to the tear or cut. Repeat this step twice on the back side of the fascia and then repeat on the front.
In about 25 minutes, the adhesive should have hardened. Carefully remove the tape, from front to back. Sand any remaining imperfections with 80 grit sandpaper so all is level. Fill the dent or tear and any low spots in the front of the fascia with repair material, and use a squeegee to smooth the surface.
Next sand with 80 and then 120 grit sandpaper, filling in any pits or imperfections with a skim coat. Finish by sanding with a wet 400-grit paper in preparation for painting.
The final step to your bumper repair is painting. First apply two coats of flexible part sealer. Allow to dry and apply two coats of primer. Before spraying on your base coat, wetsand the surface making sure to remove all dust and debris. Allow the basecoat to dry for 30 minutes before applying your clear coat and hardener.
Bumper repair Tempe Arizona
DIY approaches are not without their merits, but sometimes the damage is just too great for even the most dedicated amateur. If you failed to get the desired results on your own, or simply don't have the skills or time to consider DIY bumper repair, the techs at Arizona Collision Center are here to help. 
Our team offers prompt and headache-free bumper repair using state-of-the-art equipment that can effectively fix even major damage to your plastic bumper or bumper cover. We pride ourselves on doing all repair jobs right the first time, and at reasonable prices, helping our clients get back on the road in no time at all. We'll do our best to have your repairs done the same day. If you'd like a free estimate for your bumper repair in Tempe, AZ please call 480-668-3105 or stop by Arizona Collision Center today!