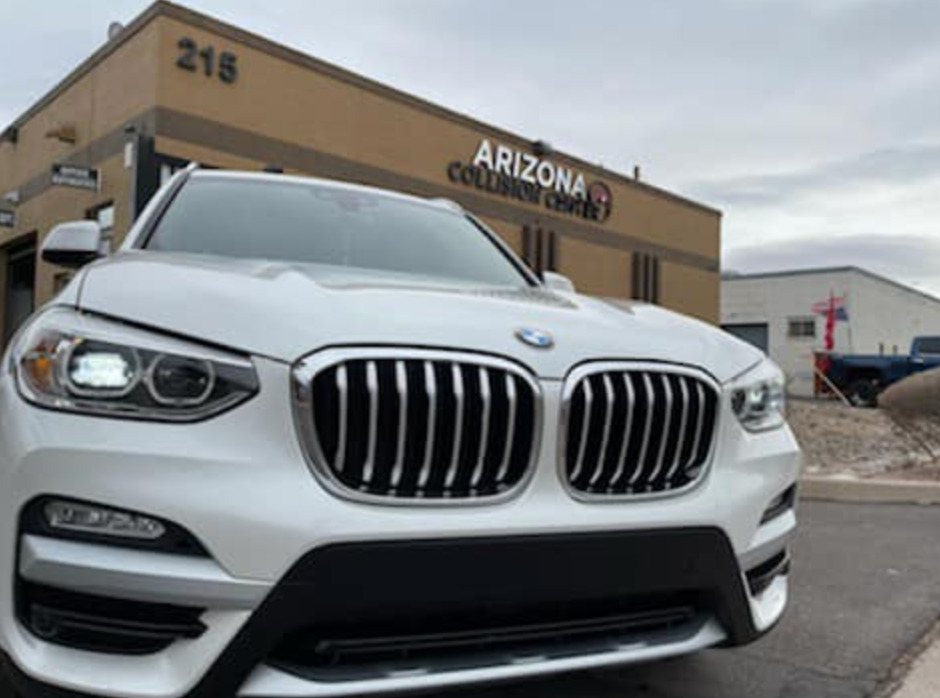 Arizona Collision Center Sets the Standards
Arizona Collision Center stands out as the premier automotive collision and body shop in Tempe, AZ, for a myriad of compelling reasons. With a steadfast commitment to excellence, unmatched expertise, and a dedication to customer satisfaction, this collision center has earned its reputation as the best in the area.
Expertise and Experience: Arizona Collision Center boasts a team of highly skilled and experienced technicians who are experts in automotive collision repair and bodywork. With years of hands-on experience, they possess the knowledge and proficiency to handle a wide range of collision-related issues with precision and attention to detail.
State-of-the-Art Facilities: Equipped with state-of-the-art facilities, Arizona Collision Center can deliver top-notch repair services utilizing cutting-edge technology. From advanced diagnostic tools to modern repair equipment, they ensure that every vehicle entrusted to them receives the highest quality of service.
Comprehensive Collision Services: This collision and body shop offers comprehensive services tailored to meet the diverse needs of its customers. Whether it's minor dent repairs, major collision restorations, frame straightening, or paint refinishing, Arizona Collision Center has the expertise to handle all types of automotive body repairs efficiently.
Insurance Claims Assistance: Dealing with insurance claims can be a complex and overwhelming process for customers after an accident. Arizona Collision Center understands this and provides invaluable assistance with insurance claims to ensure a smooth and hassle-free experience for their clients.
Commitment to Customer Satisfaction: At Arizona Collision Center, customer satisfaction is the top priority. The dedicated team goes above and beyond to provide exceptional service, transparent communication, and timely updates throughout the repair process. This commitment to excellence has earned them a loyal customer base and glowing reviews from satisfied clients.
Lifetime Warranty on Repairs: Confident in the quality of their workmanship, Arizona Collision Center offers a lifetime warranty on all collision repairs. This warranty underscores their belief in their skills and their dedication to delivering long-lasting, high-quality repairs.
Environmentally Friendly Practices: As a responsible automotive collision and body shop, Arizona Collision Center adheres to eco-friendly practices. They employ environmentally conscious procedures and materials, contributing to a greener and more sustainable automotive repair industry.
Locally Owned and Operated: Being a locally owned and operated business, Arizona Collision Center has deep roots in the Tempe community. Their genuine care for their customers and commitment to supporting the local economy sets them apart from national chains.
Arizona Collision Center's exceptional expertise, state-of-the-art facilities, comprehensive services, commitment to customer satisfaction, insurance claims assistance, lifetime warranty on repairs, environmentally friendly practices, and local roots make it the best automotive collision and body shop in Tempe, AZ. When it comes to automotive repairs and collision restoration, Arizona Collision Center sets the standard for excellence, ensuring that every customer receives the best possible care and top-quality service for their vehicles.
If you're tired of the same old stuff from your insurance or local body shops, call our shop and set up an estimate appointment. We promise you'll be impressed by our service. Once you become a customer you become family. And we stand behind our work, 100% guaranteed!