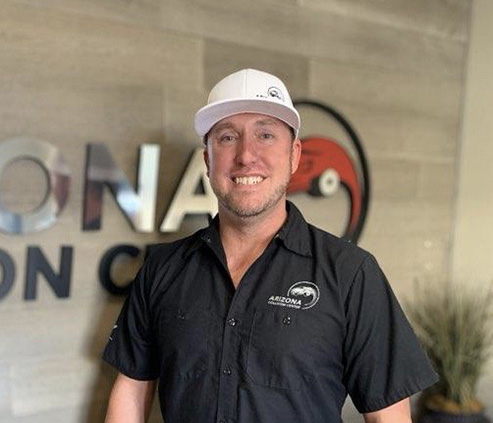 Our Commitment During Covid19
Arizona Collision Center realizes that with the current crisis impacting All of America including Phoenix, many people are now faced with some unexpected downtime as far as driving is concerned. That's why they say now is a good time for those working from home or staying in to take advantage of the current body shop discounts that they are offering. Anyone who has been putting off getting small dings and dents repaired, there may never be a more convenient time to get this auto body work done.
Owner Rob Stringer had this to say on the matter, "During this crisis, we realize that so many are having a difficult time regarding the COVID-19 pandemic. It certainly is a time of great stress, worry, and uncertainty. As with all crises, there are some small rays of sunshine that come through the dark clouds. One of them is that it's a great time for those who will not be driving their cars for a while to get those minor body repairs done that they have been putting off. That's why during this downtime we are offering a 20% discount for anyone who needs repair or paintwork completed on their vehicle. This applies to any services that we offer. Even if you just want to customize your new vehicle, this deal also applies to that during these times. We value our clients and community and we want to do our part to help you stay positive through these unfortunate times. Also, the team at our Arizona collision repair center will be taking extra precautions to keep everyone safe as we are following all the recommended social distancing guidelines regarding COVID-19. Your health and safety will always be our #1 priority during this time."
Stringer says that he will miss greeting his customers with a smile and handshake but that's just the way things are now. He says that needed body repairs and other work will be discussed on the phone ahead of time or using the recommended social distancing spacing at the collision center. Even drop-offs, payments, and vehicle pick-ups will all be done with the customers and employees standing a safe distance apart. Stringer also promised to sanitize the interior of the vehicles before turning them back over to a customer and that if any of his employees felt sick, he would ask them to please stay home.
The collision center owner says that those who take advantage of their current 20% discount on the company's painting, bodywork, and other services can expect the same level of quality work that they always do. He added that they repair all different types of vehicles and they can even help with the claims process for those that have been involved in an accident. Stringer says the collision center also is well-known for the way that they handle hail damage repairs. They can even provide their customers with free estimates if they take the time to fill out the form on their website.
This body shop near Tempe is also used to getting glowing reviews for their work and the way that they treat their customers. Here are some examples of that in reviews taken from their Facebook page. Kenny Roth writes, "Arizona collision center is the best in the business. Every employee at the shop cares about their job and how they treat the customer. Not only do they do amazing work but the techs seem to love what they do. To me, that's why the work they produce is so good because they love what they do and it comes naturally. If your ever in a spot where you need excellent auto body go see these guys and you will write a review similar to mine guaranteed." Here is another from Matthew Gilligan Murray that stated, "Really nice folks there. Their attention to detail is spectacular! They have helped a few of my high-end clients out and I am happy to recommend them every time someone needs a referral for bodywork! Great Job Rob and the team at Arizona Collision Center!"