Tempe Motorcycle Crash Repair at Prices You can Afford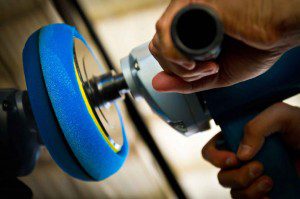 Arizona Collision Center is conveniently located to serve all Tempe, Phoenix, Scottsdale, Chandler and Glendale residents searching for professional auto body and motorcycle crash repair services. We pride ourselves in offering our clients affordable prices, quick turn-around service and the highest quality dent removal, comprehensive collision repair and detailing services for all makes of vehicles and motorcycles.
Competitive prices aren't the only reason for our satisfied customer base. Our Tempe motorcycle crash repair techs take their responsibility very seriously, ensuring first-rate results and a wide range of services including: custom paint jobs, paintless dent repairs, fiberglass bodywork and fuel tank repairs. Whatever your needs, we have the right tools and technicians for the job.
Motorcycle crash repair Tempe
Hitting a pothole, embankment or steep curb on your motorcycle can cause serious damage to both the exterior and frame of your bike. After any type of accident, it's imperative to have your wheel alignment, chassis alignment and the straightness of your forks checked. During any crash repair or dent removal job, Arizona Collision Center looks at all of these important points, making sure your bike not only looks great, but is truly roadworthy.
We offer a 100 percent satisfaction guarantee on our work, which includes the following services:
Paintless dent removal – using the latest technology, our techs can remove surface level dings and dents in just a couple of hours!
Plastic dent repair and welding – We can also fix bad road rash, scratches and cracks on your motorcycle with a combination of welding, heating and repainting techniques that will leave the damaged area in like-new condition. We always use top quality sealants before priming and painting and can match any color.
Fiberglass repair - Our high-tech resin heating system ensures any structural damage to the exterior of your bike is fixed correctly.  We have years of experience repairing fiberglass and gel coats in all makes of motorcycles.
Fuel tank repair – Your damaged fuel tank will appear perfect again thanks to our specialized equipment and techniques that allow us to draw out the dents without any drilling.
As vehicle and motorcycle collision repair specialists in Arizona, we take great pride in our workmanship and professional service. We know the hassle and headache of having your primary mode of transportation in the shop, and offer pick-up and delivery service if you can't get to us. Above all, our repairs come with a lifetime warranty.
Arizona Collision Center – get your free estimate today!
There are lots of auto body shops in the Tempe area that will cut corners to save you a few bucks. While this may seem like a smart idea, the long-term consequences of a less-than-perfect repair job are not ideal, since this will diminish the value of your motorcycle. Here at Arizona Collision Center, we work for our customers, not the insurance company, and always deliver first-rate results.  We'll gladly assist in processing your insurance claim and offer free estimates on all repair work so you know what to expect.
Stop by today or give us a call at 480-524-1497 to learn more about our motorcycle crash repair services Tempe residents have come to trust.