Paintless Dent Repair in AZ: Repair or Replace?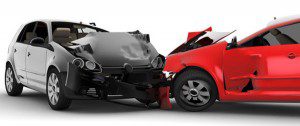 Paintless dent repair is the first choice in fixing a vehicle that has been damaged. With this method of dent removal, skilled craftsmen use specialized tools to gently massage the dent out from the back of the panel. There is no need to match paint or disturb the original finish with the paintless dent repair process.
Paintless Dent Repair Tempe AZ technicians offer the following benefits:
Quality – The original factory paint is not disturbed with primers, bondo, fillers, or sandpaper.
Cost –Paintless dent repairs are generally one-third to half the cost of replacement.
Time – Most dents can be fixed in one hour, versus 2-3 weeks for replacement panels.
Environment – There are no toxic chemicals used in the process
Here at Arizona Collision Center, we have fixed many dents customers thought they'd have to replace. However, about 5 percent of the time, the dent cannot be fixed, and replacement is needed.
When to repair
Whenever possible, we attempt Paintless Dent Repair to save you time and money. We can fix most dents the size of dimes or dinner plates, including:
Door dings
Hail damage
Minor creases
Stone dents
Plastic bumper indentations
In some cases, we can even fix deep or broad dents located on one panel with a different method involving fillers, sanding tools, and expert paint matching.
When to replace
Unfortunately, Paintless Dent Repair and other methods cannot fix every type of auto damage. Replacement may be necessary for:
Overstretched creases in the body
Deep scrapes and scratches
Double metal reinforced areas like the doors, hood, and trunk
Damage to body panel transitions
Extensive cracks
Older vehicles manufactured prior to 1990
Chrome bumpers
When Paintless Dent Repair is not possible, our trained technicians can repaint the area for a seamless, perfect finish. Ultimately, it takes the eye of an experienced technician to know for sure whether Paintless Dent Repair is possible.
Paintless Dent Repair Tempe AZ
Sometimes after a big storm, there is an influx of Paintless Dent Repair workers flooding into Tempe from out of town. Some will find work at auto body shops, while others go door-to-door or set up shop along busy streets. Usually, the onus is on the customer to find out if these people are licensed, bonded, and insured.
Arizona Collision Center's workers are all locals who have lived here many years. All work is done in-house, rather than sub-contracting it out, as some shops do. We offer high-quality repairs that leave your car in "factory condition," and do not involve sloppy moves – like drilling to get to the backside of the panel to fix dents.
We eliminate the tough compromises vehicle owners are often forced to make by offering the very best — high quality dent removal at affordable prices with quick turn-around. Arizona Collision Center can help process your insurance claim and provides a lifetime warranty on all repairs.
Call 480-524-1512 for a free estimate or to learn more about the Paintless Dent Repair process in Chandler, Phoenix, Scottsdale, Glendale, or Tempe, Arizona.