Top 5 Tips For DIY Windshield Repair in Tempe, AZ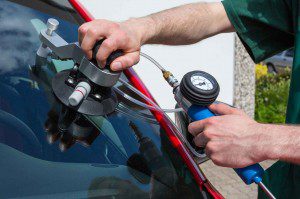 The windshield is an integral part of vehicle safety, as it's what prevents the roof from crushing in during a rollover. Additionally, the windshield prevents you and your passengers from being ejected and ensures that the airbag deploys properly in a smaller fender-bender. Why risk your safety on a substandard repair just to save a couple bucks?
DIY windshield repair kits can buy you extra time, but should not be a substitute for a windshield replacement done by expert technicians. Arizona Collision Center offers top-of-the-line windshield repair Tempe, AZ  has come to trust.
Top 5 tips for DIY windshield repair
Once you purchase a DIY windshield repair kit, keep the following points in mind:
The hot sun can compromise the resin, causing it to harden too quickly. Be sure to do your windshield repair work inside a garage, at a cooler time of day, or – at the very least – out of the direct sun!
A razor blade and Windex will come in handy. Loose glass pieces must be removed for a smooth repair job. Do not move on to the next phase until the windshield has fully dried.
Four drops of resin is the golden standard. Too much resin creates a large divot that will shred your windshield wipers. By contrast, too little resin will take a very long time to bind.
Don't forget to loosen the valve on the plunger! To release air bubbles, tighten the plunger, loosen it, and tighten it again. Otherwise, you will end up with surface imperfections.
Use painter's tape and let it set! The finishing film can be held in place with a few pieces of painter's tape. Give your handiwork a good 10 minutes to cure.
Reasons Tempe drivers choose professional windshield repair
A DIY windshield repair kit is a temporary fix for chips or cracks in your vehicle's glass. It's not meant as a substitute for a trained eye, a steady hand, and years of experience. Here at Arizona Collision Center, we have the high-quality resins and equipment needed to complete a perfect repair. We can do smaller jobs in as little as 15 minutes, but most repairs take about an hour. For your convenience, our technicians will even come out to your home or office. Our experts can match any tint and replace damaged glass on smaller mirrors and rear windows, in addition to the windshield. We work with all major insurance providers, so most drivers won't have to pay any money out of pocket for professional windshield repair.
Expert windshield repair in Tempe AZ
Arizona Collision Center uses the highest quality glass to leave your vehicle looking as brilliant as it did the day it left the showroom. We give you a Limited Lifetime Warranty and a repair that matches manufacturer standards. Our customer care team places great value on customer care. We will do all we can to minimize your stress and exceed your expectations. Call Arizona Collision Center in Tempe, AZ at 480-524-1497 to set up your hassle-free, top-quality windshield repair or replacement or stop by for a free estimate today!