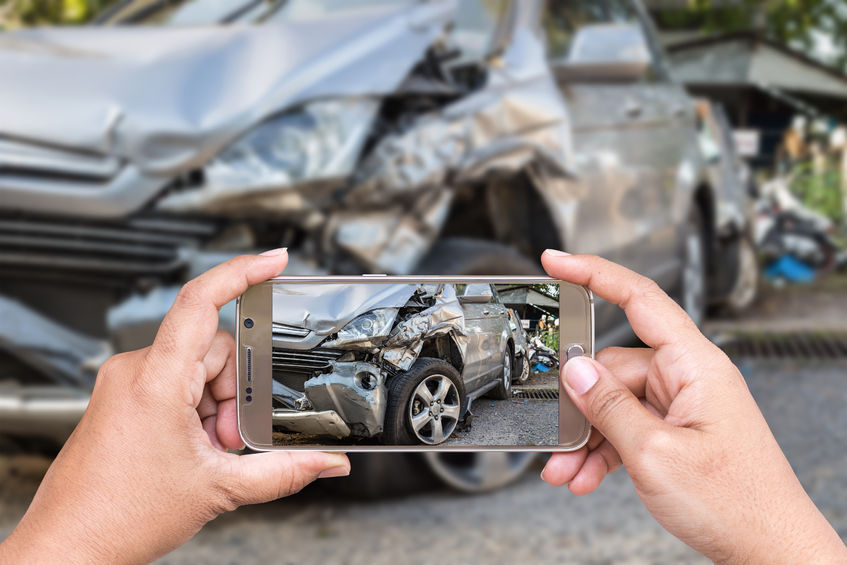 10 Features in a Car that Enhance Driving Safety
You're cruising down the highway, or one of the main streets in Phoenix, and you notice several drivers not paying attention to the other vehicles who share the same roads as them. We see this every day! Some run red lights, some pull out in front of others, some run stop signs, and some come into your lane on the highway without checking their blind spot. Sometimes this results in accidents and other times we remain safe only to feel like we just had a heart attack. While we can't control what other drivers due, and yes, we can't control their stupidity either, we can control our driving and take our safety awareness to another level.
Let's look at all the new vehicles being produced over the past couple years. We don't need to pinpoint any one specific auto manufacturer, they've all made serious improvements to the safety technology within their vehicles. Safety features in today's vehicles have come a long way and can provide some serious protection during an accident and even help you avoid a collision. Here's a list of 10 auto safety features that have really taken technology to another level in the automotive industry.
10 Safety Features that Your Car Must Have:
1. Rear View Camera – Rear-view cameras have become increasingly popular in recent years, with many automobile manufactures now including them as key feature in most models. Experimental studies alluded that collisions with other vehicles could be reduced by as much as a third when using rear-view cameras. Rear-view mirrors are great for showing as much as possible behind your vehicle, but they cannot show everything. A rear-view camera does that and eliminates every possible blind spot at the rear of your vehicle, which can understandably help reduce any potential collisions when reversing. Backing your car out of a parking space is no easy feat, especially if in a busy location, so the use of a rear-view camera here can be very helpful. It provides a clear view of the space directly behind you which can not only be great for reversing out of parking space but also reversing into one.
2. Adaptive Headlights – With this technology, your headlights turn as you turn your steering wheel, helping you to see around a dark curve at night. Having headlights rotate first before you get there has caused a 10% drop in overall accidents, according to the Insurance Institute for Highway Safety.
3. Forward Collision Systems – Say you're on the road and you glance away for a moment to read a text message. You don't realize that traffic has slowed in front of you. An FCS uses radar to know that the gap is closing on the vehicle in front of you and automatically takes control of the car to reduce the severity of impact. In cars that have FCS, accident rates are down about 15% across all kinds of accidents, not just rear end collisions.
4. BlueTooth – This little device is probably one of the most recent upgrades that have saved many lives so far. Bluetooth allows you to keep your focus on the road and both hands on the wheel while you talk. Before Bluetooth many people were distracted with their cell phones and paid more attention to the conversation instead of the cars or pedestrians in front of them. With BT you can even call people through voice activation. The days of taking your eyes off of the road and your hands off the wheel are done. Just state to BT who you want to call and it will take care of the rest.
5. Zoom Safer – This is an interesting new feature. As many of you know, accident fatalities have been caused while trying to text and drive. Texting while driving has been involved in auto accidents and has been responsible for many pedestrian deaths too. With Zoom Safer we now have a device that installs into your headset and screens incoming texts and calls. While your driving Zoom Safer will announce the name of the caller over the speaker so you don't take your eyes off the road to see who's calling. It will even block text messages and return a text stating you are currently driving and will get back to you later. This little piece of technology is a life saver!!!
6. Key2SafeDriving – Much like Zoom Safer, this new tech feature focuses on phone calls while your driving. Again, it installs into your headset and screens incoming calls and texts. It will automatically send calls to voice mail and replies to texts with an automated message stating you're driving.

7. Speed Demon – Even if teenagers can avoid playing with their cell phone in the car, some are tempted to drive dangerously or too fast, hoping to reach their destination quickly, or thinking it's the key to a good time. Here are some products that will make teenagers think twice before driving recklessly.  This works with a GPS phone add on that alerts the parents if their teen is driving too fast, or too dangerously. It's a win win for all, teens get the privacy they crave unless they violate safe driving principles and parents know if their teenager is acting irresponsibly they will be alerted.

8. Lane Departure Warning System – Sometimes we day dream while driving and other times we may become a little sleepy. If our car happens to start veering off close to the next lane this system will kick into gear and warn us to get back on path.
9. Pre-Collision Systems – This technology uses advanced radar to anticipate and help react to unavoidable frontal collisions. Your car will warn you when an accident is imminent and activates the break assist system and tightens seat belts if he or she does not react.
10. Ignition Interlock Devices – How many people are killed in drunk driving accidents each year? Too many!! This little gem makes the driver blow into the in-vehicle breathalyzer that subdues the car if the driver's blood alcohol content is above 0.08. If you're worried about your teenagers drinking and driving this device even comes with "Zero" tolerance settings that will not allow the car to start at all if even the smallest amount of alcohol is detected.
Buying a car with high-tech safety features isn't just good for reducing your risk of getting into a car accident, however, it's also good on your wallet. Insurance companies may charge you less for auto insurance if your car has high safety ratings. With all these new tech features becoming more and more popular in the cars we drive fatality rates will keep dropping. We won't go to zero, but we will go very close to it. The automobile industry has lagged behind in the past when it comes to high tech safety features so expect an even bigger wave to come very soon.  This will be great for all of us!