Auto Insurer Scam Involving Car Repairs Exposed by CNN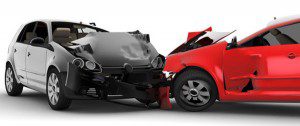 We own car insurance to protect us, our passengers, and our property in the event of an accident. However, as CNN reports, insurance companies do not always have their drivers' best interests at heart. Sometimes they bully auto repair shops into a quick or chintzy fix just to save a buck.
Here at Arizona Choice Collision Center in Tempe, we're not a pawn of the insurance companies.We follow manufacturer standards for all repairs and use parts that come out of the manufacturer facilities, rather than from previous wrecks.
We are truly on your side and will never let a vehicle leave our shop that is not backed by top-of-the-line craftsmanship and honest repair work. We stand by our work with a lifetime warranty on all repairs and parts.
Insurers tell auto body shops to use unsafe parts
More than 500 auto body garages from 36 states are part of a major national lawsuit against the top insurance companies, claiming that their low-cost repair programs are dangerous for consumers. Buddy Caldwell, attorney general of Louisiana, says he fears "thousands of Americans" could be driving around with "junkyard parts."
Some of the practices described in the lawsuit include:
Headlights held together by glue
Dented rims being placed on the car
Putting a "new" hood on that's already coming apart
The use of counterfeit or after-market parts
A Louisiana auto repair technician recalled one insurance company that insisted a busted headlight be placed on a Toyota Tacoma:
"You can see right here where this bracket was knocked off from a previous accident. It's got a hole in it here, and you can see where they screwed this bracket back on the vehicle. You can see here where all these parts were knocked off and glued back together," he told CNN, adding that the lamp would undoubtedly fill with water the first time it rains. "This came wrapped up, out of this box, like it was supposed to be a new part… This is refurbished junk is what it is."
Mechanics say insurance companies reward shoddy work
According to auto mechanics and attorney generals, insurers steer customers away from body shops that refuse to make the suggested repairs due to concerns about quality. Insurance companies have their own list of "preferred repair shops" based on who can fix the vehicles for the absolute lowest cost to the insurer – regardless of how they got to that number. The lawsuit states that the direct repair provider network must follow certain conditions set by the insurance company, including how long the repair should take, what types of repairs are made, and what replacement parts are to be used.
"The more money you save the insurance company, the more cars they're going to send to your shop," explained Dominic Salamone, an auto body owner from Concord, Missouri. He said he's been asked to use car parts made in Taiwan that were duplicated to look like a factory part. "[If it] shorted out, it could have burnt the car with a family in it. So it's a safety issue." He adds, "I've lost a lot of business fighting this cause, and luckily, I can afford to do it. I've been here 38 years. It's a point. It's for standing up for what's right."
Choose an honest Tempe Arizona auto body shop
At Arizona Collision Center, we won't take you for a ride. We won't be bullied by insurance companies, even if it means losing business. With enough technicians on staff, a skilled labor force and streamlined workflow, repairs can be quick and affordable without being cheap or compromising safety.
Call 480-524-1507 to schedule your free estimate.